I'm sure that a lot of creatives once they have graduated, have experienced that sinking feeling in their gut and wondered how the hell they were going to stand out in such a small industry. Now more than ever, young creatives are finding alternative ways to be creative or get their foot in the door.

Selin is a creative who has struggled, and in this interview, she tells us some of the hard truths that I believe, every creative should know about. Selin is a widely talented illustrator and a designer who for the past two years has been trying to find her spot in the industry. Without giving too much of her story away, throughout 2018 and 2019 she rode the rollercoaster of emotions we all experience while job hunting. During this time, she worked hard to build an online store to sell art, and in two months, pumped out enough artworks that she was able to have a store at Supanova.

When interviewing Selin, it was clear that she was determined and had a great passion for illustration. You will see in this interview, time after time when faced with doubt and anxiety, how she picks herself up and continues, even when the easy option could have been to throw the towel in. Whether you're an illustrator, or a creative of any sort, I think we can all take something away from Selin.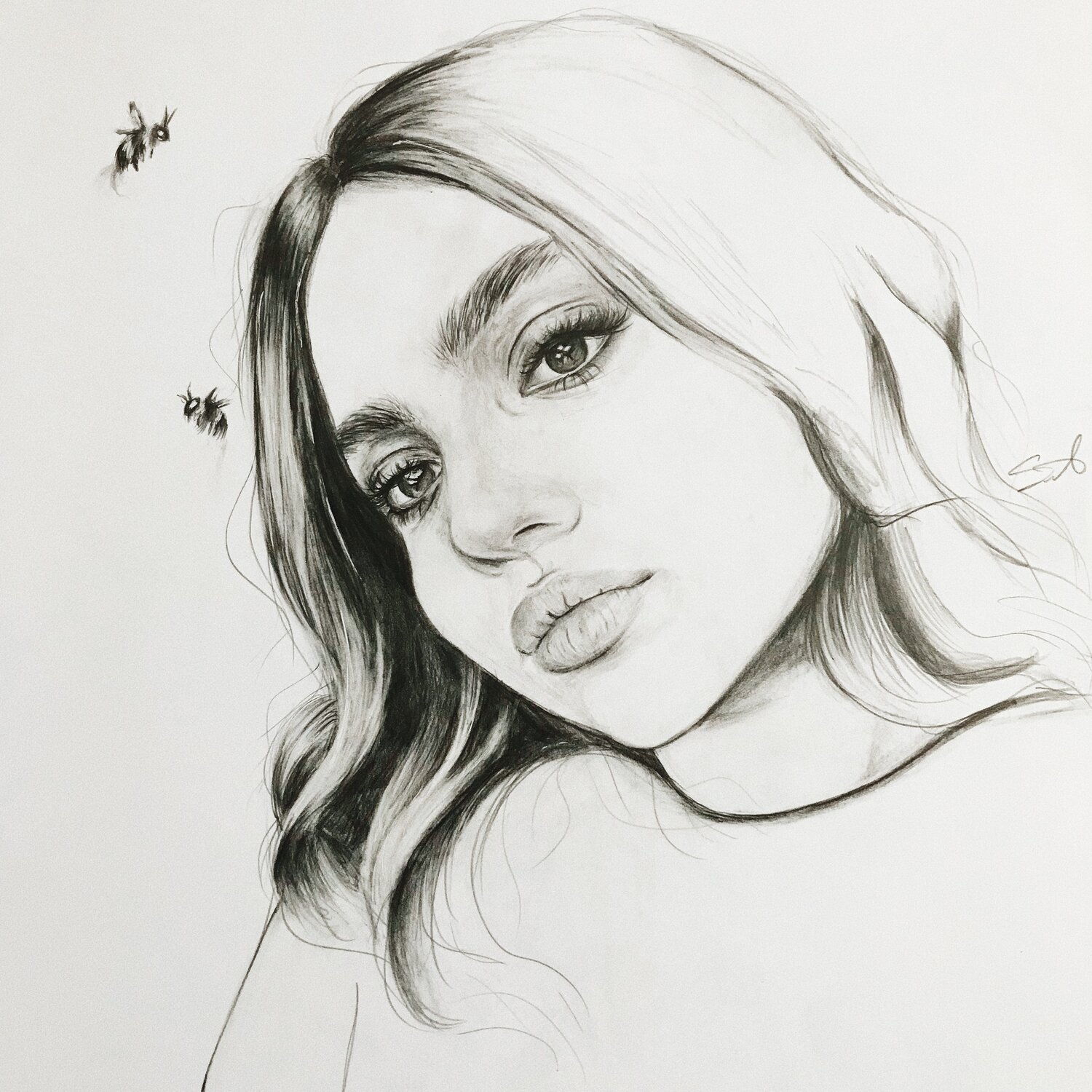 When did becoming a graphic designer first become an option for you?
I did always love graphic design because I started to teach myself photoshop when I was in year 7 or 8. I always wanted to become a graphic designer, even when I was in primary school, I know that's a weird thing to say, but I use to buy 'Total Girl Magazine' and would love how they laid everything out. I used to cut out images and make my own 'covers' on paper. When I would be googling about it, 'Art Director' would pop up and I would be like 'that's what I want to be' not knowing exactly what it meant, but I still wanted to be it.
Later in high school, when it came to choosing my degree, I was with my career counselor and was like 'I think I want art, I like fashion but I want a mix of everything, I do like making designs and stuff' and she showed me the vis com degree for UTS. When I looked into it more, it was exactly what I was wanting to do. I really had to think about it though, because I knew I wasn't going to get the ATAR so I needed to try and find my way in.
Was that when you decided to apply for other creative courses at different universities?
Yeah I originally looked at the UNSW one but I thought it was too broad for what I was wanting, so I ended up going to USYD for visual arts for a year. It was very open-ended and so 'arty' (fine arts) so I didn't enjoy it. But it was okay because I aimed to get into graphic design after a year. When I got into UTS, the transition from USYD to UTS was the biggest change, literally going from no work to so much work that was marked so hard, I was like 'what have I done' haha but I never thought about dropping vis com because I knew that it was what I wanted.
When uni finished, did you have intentions to get a job in editorial design/illustration, or see what happened with other positions?
Towards the end of the third year in vis com, I did intern at LaLa Land, which was illustration based work for greeting cards and stationery. That was my favourite thing—just working on an illustration, and talking to the art director. They taught me a lot about digital illustration. I was already starting to illustrate with my Wacom, but my skills were developing as LaLa Land taught me about the tools and stuff.
As fun as it was, being in-house for the one brand means doing the same style of illustration with minimal changes because it needs to reflect their brand. Whereas with freelancing, you can get to work for multiple clients meaning that different styles are needed, so you get different executions and end outcomes.
What was your approach for your first year out then?
I finished uni, needing a break so I went travelling. I took time off because I didn't want to get a job and then be like 'I'm going away for a month' or whatever. It was funny because when I came back from travelling, that's when it hit me that I needed to sort my life out. I was working on trying to get a job but was also very inspired by other artists. I started to use my 'art' Instagram more, and participated in 'inktober' following Halloween themed prompts, all whilst applying for entry-level design roles. My boss at my retail job one day suggested to me that I should have a stand at Supanova and sell my art. At first I wasn't keen because I wasn't confident enough, but I decided to start painting again and painted Loki. From there, I started painting other characters and started to get into the momentum of drawing fan art. I loved it so much, and that in the end was what pushed me to do Supanova.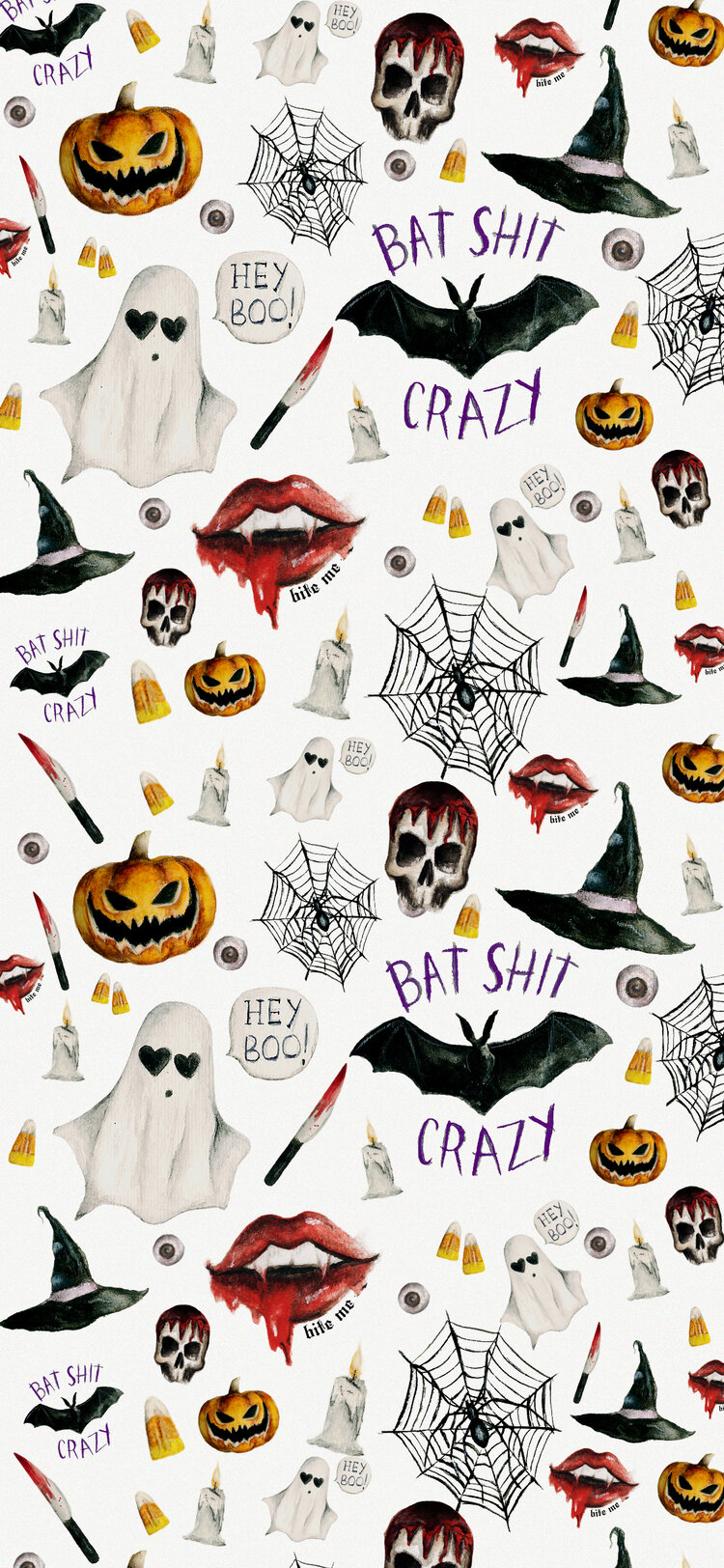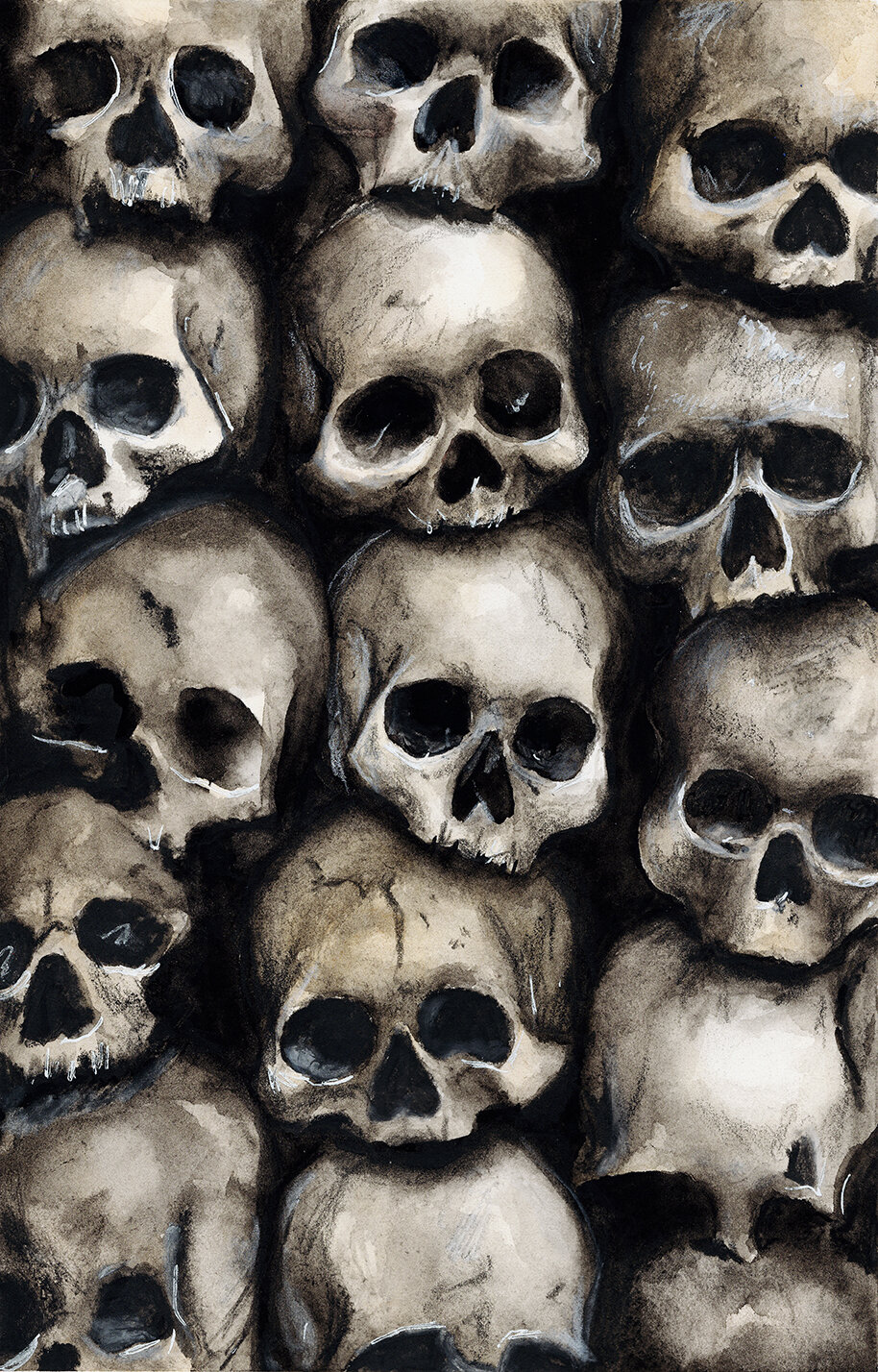 Tell me, what was the process of setting up a Supanova stand?
I needed to have consistency, so with my branding I outsourced it to a friend of mine. She did the vector art and then I ended up doing the rest like the business cards. I got boxes and things to put my artwork in for the stall and painted them to match my theme which was very 'Addam's Family'. The artworks I got printed at DarkStar, I got a stamp made so I could stamp all of my work and sign the backs which took me so long.
Backtracking a little bit, how much time did you have in between deciding to do SuperNova and the actual date of Supanova?
I decided in April and Supanova was in June so I had about two months to do everything. I painted 13 artworks, got stickers made, got everything else made. It was very tiring, I would sleep at 4 am, but I did it out of love. I was never like
agh
. If I couldn't get an artwork done, then I couldn't get an artwork done, but, I also wanted enough artworks to sell. I had never done it before, so I was very panicked. I learned a lot though because a. it's not as stressful as it seems, b. I didn't need to book everything that I booked like the electrical cord etc, so it was a big learning curve.
For everyone who has never been to a Supanova, what were the three days like when selling your artworks? Were you burnt out at all after?
I had very different artworks from the other stores that were directly around me. There was a lot of anime, or people would sell etchings. My style was very different, but I loved being around all of these different people. People would walk past and be like 'HOLY FUCK' and I would tell them the artworks were all hand-painted; not digitally done, so I got a bit of a big head haha but I needed that confidence boost you know? After supanova finished, I was lost in the world. I had no idea what to do as I had just spent the past two months purely working on the artworks to sell so after I was like 'well what now'?!
I guess it was essentially your full-time job for two months and then once it ended, it was kinda like you lost your job. How did you cope with that?
I cried like every day, I just wanted a job. I planned to do Supanova, and then get a job because I couldn't do a full-time job and all of the artworks at the same time. Looking back now I definitely could but at the time that was my plan. After I had no idea how I was going to have an income. I would send an email to a design studio and wouldn't hear anything, or I would apply for certain roles and they would love my artworks but didn't have room for an illustrator. I didn't know what to do because I wanted to be part of an (artist) agency, but I was confused with my portfolio and didn't know what to put in there.
Portfolios are so tricky to get right, especially when you are heavily interested in illustration and design. Depending on the position or studio, it can be a struggle to get the balance of work right. How did you combat this?
Jacky Winter opened a thing called 'corvid' where they hold these forums on slack and you can pay $9 a month to talk to other illustrators. I didn't do that, but they were doing portfolio reviews so I sat down and was like 'should I do this, should I or shouldn't I get professional advice'? My mum was the one, in the end, to convince me to do it.
What was the portfolio review like?
At first I thought she would love my portraits and then she was like 'I love your bee artwork and your playing cards. You have a beautiful style with those, and then I saw your other style where it is realistic, and I got confused'. The style she loved is very commercial because it is soft and airy. Because my realistic drawings take more time, it's just not suitable for a commercial turn around of 3–4 days.
How do you take that feedback, process it, and implement it into your work/portfolio?
Because I have worked previously on that more commercial style, I know I can do it, I just need to find the middle ground between doing what I love (the portraits) but doing it in a different technique, because she was never like 'don't do portraits' she was just saying do it in a slightly different way. Drawing different subject matter too, I sat down and looked at a lot of other artists. I always doubted myself because sometimes when I drew something it didn't come out as I planned, but all these people on Instagram painted something and it would be perfect. She reminded me during the review that all artists have those moments, but they don't share it online, why would they share their failures? Every artist will have a moment where they are not happy with their execution, but the next day they are like 'wow, I'm the bomb'. In a video I watched about illustration portfolios, an artist was saying that all your work needs to be the same style so the client knows exactly what they would be getting. However, every medium I have touched is a different style, and it makes me uncomfortable to be restrained to 'one style'. But on the other hand, other people say don't just include one style for your portfolio as it may narrow your opportunities. Right now I'm just trying to add more commercial artworks into my portfolio by doing hypothetical briefs. It can be hard, sometimes I revert to my realistic style.

You do currently have a design role in fashion e-commerce, do you have any specific plans for the future while you work and add more briefs/artworks to your portfolio? COVID-19 has made some things harder, but in a year or two are you planning on going more commercial and not be in an in-house role?
I was lucky enough that COVID didn't disrupt my life too much. I was already a homebody that always painted, the only difference now is that I work from home during the week for my full-time job. In the future, I'll still be building up my graphic design experience because that is where my main income comes from. When I'm happy with the illustration portfolio, I'll be sending it out to art directors and (art) agencies. If I get rejected, I'll ask for feedback. I think reaching out to a few illustrators for feedback and advice would be good too. I am struggling at times because I wish I had a mentor that was in the same position, like an illustrator that was on struggle street but now has clients. I'm so focused on my portfolio right now I just need to remember that I am very versatile and can adapt to briefs because I have good work to prove it.