Fashion & Conscious Spending

14th June 2020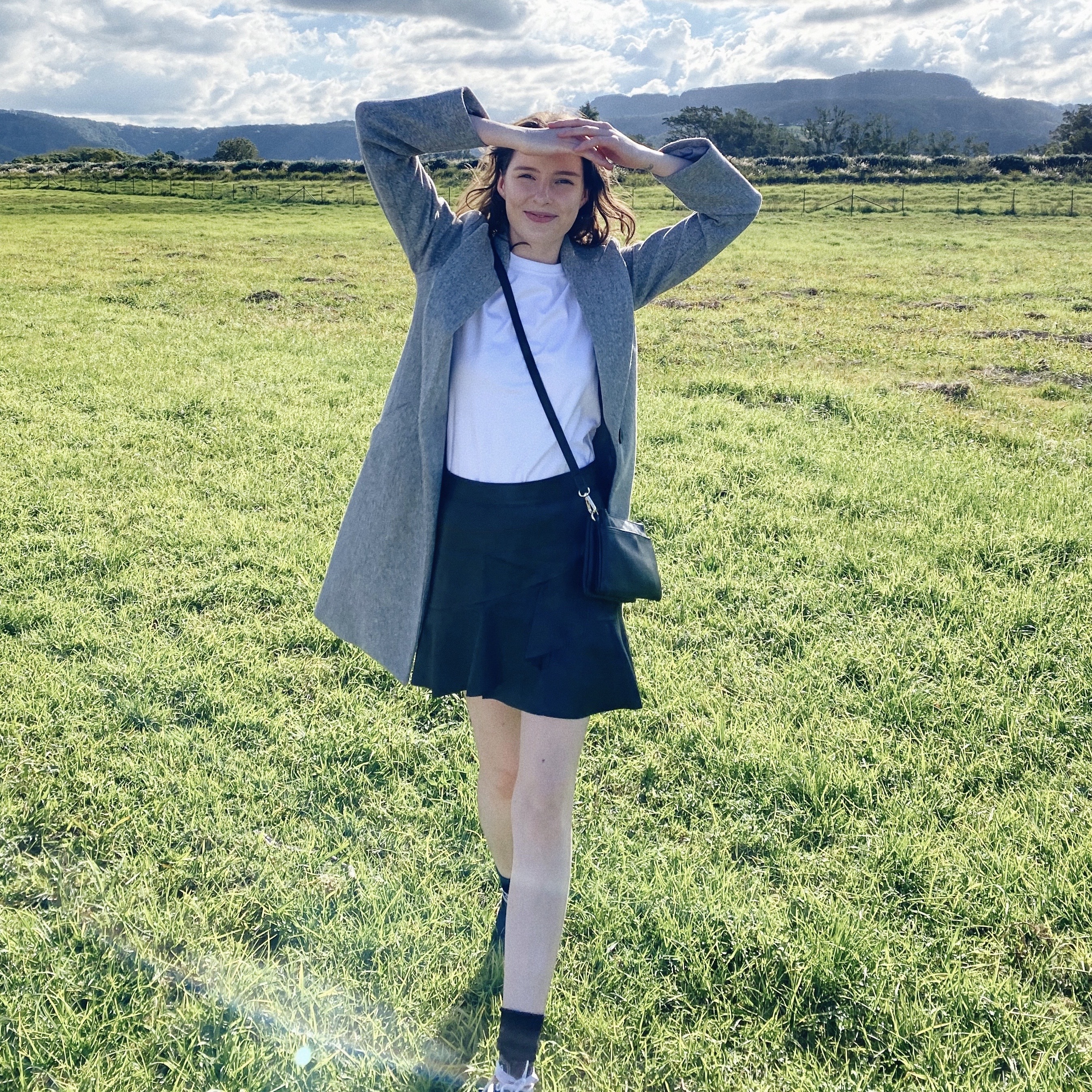 For as long as I can remember, I have been interested in fashion. I grew up watching my mum sew mine and my sister's dance and drama costumes. Originally I thought I wanted to be a professional costume and stage production designer. While that has now changed, I still am heavily influenced and appreciative of garment construction.

Growing up, I think every young adult is trying to find 'their' style—what does and doesn't work for them, what is trending and also what fits their budget. As a result, we turn to typically fast-fashion structured labels. Fast fashion labels are generally described as companies that take what is trending on the catwalk during fashion season, straight to the streets at exponential speed, and made as cheaply as possible. The GoodTrade describes fast fashion as having, 'a harmful impact on the environment, human well-being, and ultimately our wallets'.

If we take a look at fast fashion as a whole—the quick turn arounds, the cheap fabric, lack of garment construction care and care for factory workers, there is a huge problem. For the past few months, I have been reflecting on my own fashion spending habits, as well as figuring out what brands/styles I gravitate towards to more. Working at a large retail store means that I am constantly exposed to brands and new items of clothing weekly. Whilst my budget at the moment can only allow me to do so much, I am being more conscious with my spending and who I invest in. I'm not perfect, and some of the brands that I buy aren't 100% environmentally friendly or fast fashion free, but, I do believe a good first step for anyone wanting to be more sustainable themselves is to change the way they shop.

For instance, something that I look for and prefer, are items designed in Australia and if possible, manufactured in Australia too. One of my all-time favourite brands is Viktoria and Woods. They, in my opinion, are one of the best Australian companies to invest your money in. Whilst the price range is on the higher side, they create beautiful garments that are easily worn as basics, work or casual attire, and the quality of the item is never sacrificed. Not only is Viktoria and Woods founded and designed in Australia, but a large portion of their manufacturing is performed locally too. They have also been given an Ethical Clothing Australia accreditation.

Another Australian based company I love is Camilla and Marc. I might be biased because my sister works for them, but I really do think that they create classic, structured pieces that are designed to be versatile in wear. When I think of the brand, I think of tailoring and their modern take on suit sets. Although they are not manufactured in Australia, they are quite transparent with their customers about the steps they take throughout the process of designing, making and eventually selling their stock. I have found the quality of their fabrics and construction of garments to be of top quality, so I know that when I invest in a piece, I will get my money's worth. I also love to hunt for a bargain at their outlet boutique—I'm a huge believer in wearing items year after year and their styles make it so easy to do so.

If you're looking to be less wasteful, or extend the lifetime of garments, op shopping or buying preloved items is a great way to do so. Hand-me-downs have probably got to be one of my favourite ways to extend a garments life. My sisters and I are all pretty similar in size so when we are doing a closet cleanout, 90% of the things will be recycled to a different sister. For the other 10%, it is either given to charity or sold.

For me, when I do buy from brands like Zara, Uniqlo or Nude Lucy etc I always try to ensure that I'm not buying into a limited time trend. At the moment, I can justify buying pieces of clothing from brands that don't follow a slow fashion model or don't have a completely traceable production line if I know I am buying a staple that I will wear season after season. For example, a basic block colour tee, camel/grey/black winter coat, a basic puffer, basic block colour linen button-up, or knitted turtle necks are some of the items I would purchase from these brands as I know they will never date.

There are multiple ways consumers can become more sustainable with their wardrobes. There is no right or wrong way to do so either, however, it would be redundant for someone to throw all the clothes they already own away and start from scratch. Instead, slowly make better, more sustainable choices, and investing in brands who follow a circular, slow fashion model.