A little while ago, I put a call out on Instagram asking for suggestions of creatives that I should interview. Emma was one of the first people to land in my inbox incredibly keen to answer a few questions, and flash forward to now, we are finally publishing her interview! On the daily, Emma dabbles in the world of digital marketing, content strategy and paid advertising. What I love most about this interview is how in-depth Emma is. If you're a business or a creative feeling slightly lost about how to stand out in saturated markets then I highly recommend you read this interview. Emma is incredibly generous with her insights so I hope you take away something from this interview like I have.
So why did you first get involved in the digital marketing space?
To say I'm a highly curious person would be an understatement. Somewhere along the way, I discovered this fascination with sociology and the reasons behind why humans are the way they are. From simple everyday interactions, to the heavy topic of social constructs through to the more obvious connection to marketing – the motives behind their purchasing decisions. Digital marketing felt like the perfect space to allow me to use both my creative and analytic brain and so I kinda just, fell into it.
You have been involved for 3+ years now, and anyone who follows you on Instagram can see how much of a gun you are. Most of us probably know a little about digital marketing, but what are the nitty-gritty details about what you do?
Anyone you ask would probably have a different answer to this. If I've learnt one thing since being in this 'industry' is that digital marketing is ever-evolving. The landscape looks completely different from when I first started and I'd guaranteed it will change another hundred times before I'm done with it. Due to the never-ending scope that is digital marketing, it's pretty impossible to offer everything. I focus on three core areas that I feel like are complementary to each other; initial digital strategy, content development and paid ads. There's nothing I love more than a big ol' brainstorm and these three ensure I get that on the daily.
You have worked at multiple studios, whether it's a contract or full/part-time work, how has every role different from the other? Were there ever times when you had just started a new position and you felt like you were out of your comfort zone?
I've dabbled in a few contract roles which have been on the agency side and specific to one area of digital marketing. These have allowed me to dive deep in certain areas, particularly FB Ads. When I've worked in-house for companies, my role is extremely diverse and I'm constantly dipping my toes into a range of different digital mediums; from social planning to copywriting to small scale PR and everything in between. I feel so blessed being able to do this as it's given me such a diverse range of experience and allowed to figure out what I enjoy (and honestly, what I'm good at). With so many different marketing roles out there, I originally struggled with the idea of where I wanted to end up with my career and I think working in-house really helped me identify the areas I truly do love.
Honestly, there's been plenty of times where I've felt out of my comfort zone both with new positions and even in roles I'd been in for a few years. I have quite the inquisitive mind and hate the feeling of being stagnant so I'm always finding new areas of digital marketing to explore, last year it was FB Ads and now Google Ads are the current flavour of the month. There's this thing called the 'Dunning Kruger Effect', sometimes I think that thing was based on me… If there are areas I'm not overly confident at I try and reach out to friends with businesses or even sometimes small businesses in my area and offer a month or two for free, really it's a win-win situation and thankfully they've all paid off so far.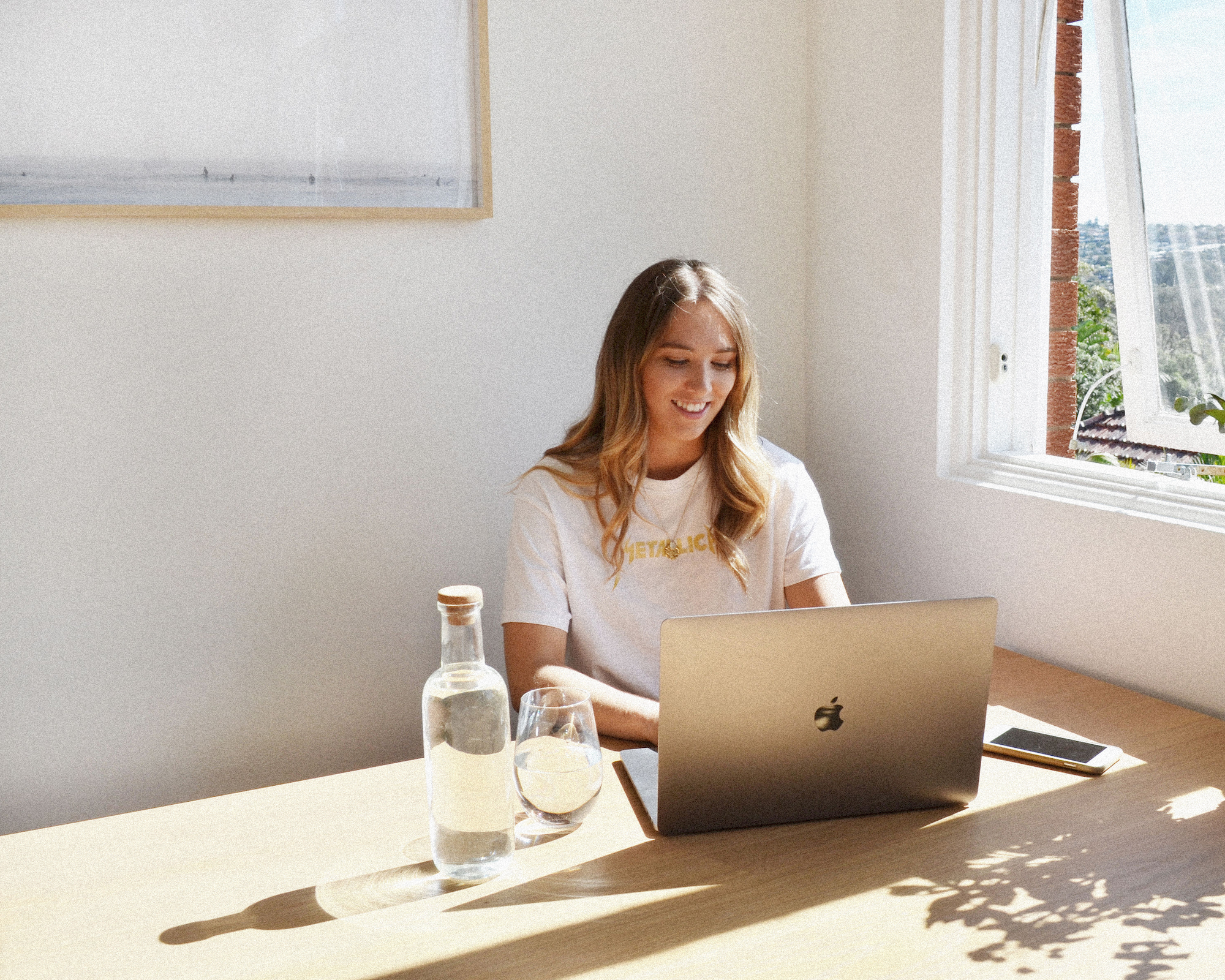 When building content strategies, what do you have to consider for your client? Do you think that there is now more of a focus on social media marketing compared to when you first started in the industry?
100% per cent. The social landscape is a whole lot more crowded and there is SO much noise out there now that new businesses are struggling to break through to their ideal customers. It's a shame because I feel like social media gets quite the bad rap even though it is one of the most effective ways to reach your audience. A lot of businesses try to keep overheads low when they are starting out and while some people have managed to create a strong impact themselves, it's a lot harder than it looks. You need unique, engaging content that will make your audience remember you over the next common joe so even if you can't afford someone to manage your accounts, I'd highly recommend doing a strategy session with someone in the industry, trust me on that one.

When I start building content strategies I focus on three things; brands they love (who aren't in their industry), their competitors and most importantly, their 'why'. Marketing is all about storytelling and for me, that starts with the why. After that, the fun part starts – brainstorming content. My notebook coming out of a brainstorming session looks illegible, scribbles everywhere. From there we work out the best way to attack all the brilliant content ideas we came up with; whether that's doing it themselves, acquiring a design, hiring a videographer or handing over some elements to myself.

Let's talk about strategy and client strategy sessions for a moment. I imagine some clients can be overwhelmed and won't be too sure about what they want, but it could be the opposite for others. How do you approach these sessions to ensure content ideas come out that suit the clients needs?
Oh, it's definitely overwhelming at the start. There are so many brands out there sometimes it's hard to figure out where you fit into all the noise. The key is to go against the gain. I tend to ask limited questions beforehand, I don't want to rule anything out early on. I think consumers are done with the traditional structure of marketing and are wanting brands to be more authentic than ever. There is a real push for approachable content, you know the kind where you don't even realise you're talking to a brand. Because of this, I find the best ideas come from genuine and casual brainstorms with business owners. I like to go in and just bounce ideas off each other until we have a solid list of possibilities.

You are also freelancing while being at Smack Bang, how do you juggle it all? Especially now when working at home and not having a real degree of separation between the two, do you feel overwhelmed with juggling multiple things at once?
If you asked me this question a few weeks ago, I would have told you I wasn't. There were a lot of 5 pm coffee pots followed by 7 pm wines that meant I was working at my computer until ungodly hours of the night. I quickly realised that wasn't going to work and kick myself into action.

I try and start my day super early with a 6 am gym sesh, back at my computer (coffee in hand) by 7 am to start the grind. Smack Bang has flexible working hours which is great it means I can start early and finish up in the early afternoon to ensure I still have a few hours of work in me for my freelance projects. I still find myself in moments of overwhelm but try to remember why I'm doing this – because the work genuinely excites me. If that doesn't work, a quick dip in the ocean always seems to do the trick (shoutout to my hubby who never lets me forget this and someone manages to drag me to the water even in the coldness of Winter).

Because you are working at SB too, do you have to be careful of what type of clients you can work with, as there might be a conflict of interest? What type of clients/business' do you feel most at home working with?
As I don't offer any of the same services as SB it's not too horrible, I feel completely and utterly blessed to be working for such a progressive company like Smack Bang. Tess and the team are always so encouraging of us pursuing our goals. In saying this, I've got limited time for my freelance so I'm just trying to make sure I am allowing that time to be filled with brands and people who genuinely inspire me. No amount of money would have me wasting my life (or staying up until ungodly hours) on a boring brand or something that didn't tickle my fancy.

I feel like the buzzword of the moment is SEO and enhancing your SEO performance. Do you focus a lot on SEO or is that an element you prefer someone else to do?
Hmm, this is a tricky one – I do and I don't. Google is one fickle beast to master and it's something I would say I'm not an expert in. However, in saying that, there are some really basic things small businesses can be doing to optimise their website if they are tight on cash mula. When people are starting or trying to expand I ensure they are optimising every single one of their pages for SEO. This can include everything from scattering keywords through your blog content, using Alt Tags on images, creating backlinks to your site, and even properly using different text formats. As with most things marketing related, everything is subtly linked in one way or another. I just haven't figured out if that's a blessing or a curse...
If you could advise young marketing students, or any business looking to get a digital presence facelift, what would it be?
Unfortunately, with the digital space evolving so fast, education is a little dated for us marketing folk. Everything I do in my day-to-day now I learned through practical, hands-on experience so my advice for fellow students is to just get started. I had no idea I'd end up where I am today when I first started. But there's an abundance of online courses and information you can find online to help you get that edge when it comes to scoring your dream job.
For businesses looking to 'face-lift' their brand – invest in a brainstorming session. If you're looking to cut costs there are quite a few things you can do yourself when you're equipped with the right tools. Either that or just experiment and have fun with your socials. If you're worried about how something may look in your feed, trial it in your stories. If you get a positive result, bonza and if you don't it's all by fleeting memory after your 24-hour window. Take risks, people don't want brands who are playing it safe. They want outliers, people who aren't afraid to be a little rebellious. Trust me, it's hot (even when brands do it).
Looking into the future, do you have any short/long term goals you are working towards?
I'm in a pretty intense game of ping-pong about where I want to be in the next year, let alone planning any further forward than that. I like to focus on what I can be doing right now to keep me happy and healthy (especially with everything going on at the moment). Without sounding too 'woohy' I'm just taking each day as it comes and I truly believe that if I'm on the right trajectory my next move with kind of present itself when the times right. Life's more fun when you make a few naive, rash decisions, don't you think? Sometimes you just got to step back and think, whatever will be, will be. We'll always make it out to the other side so might as well take some leaps of faith, say yes to opportunities as they come and enjoy this epic rollercoaster while we can.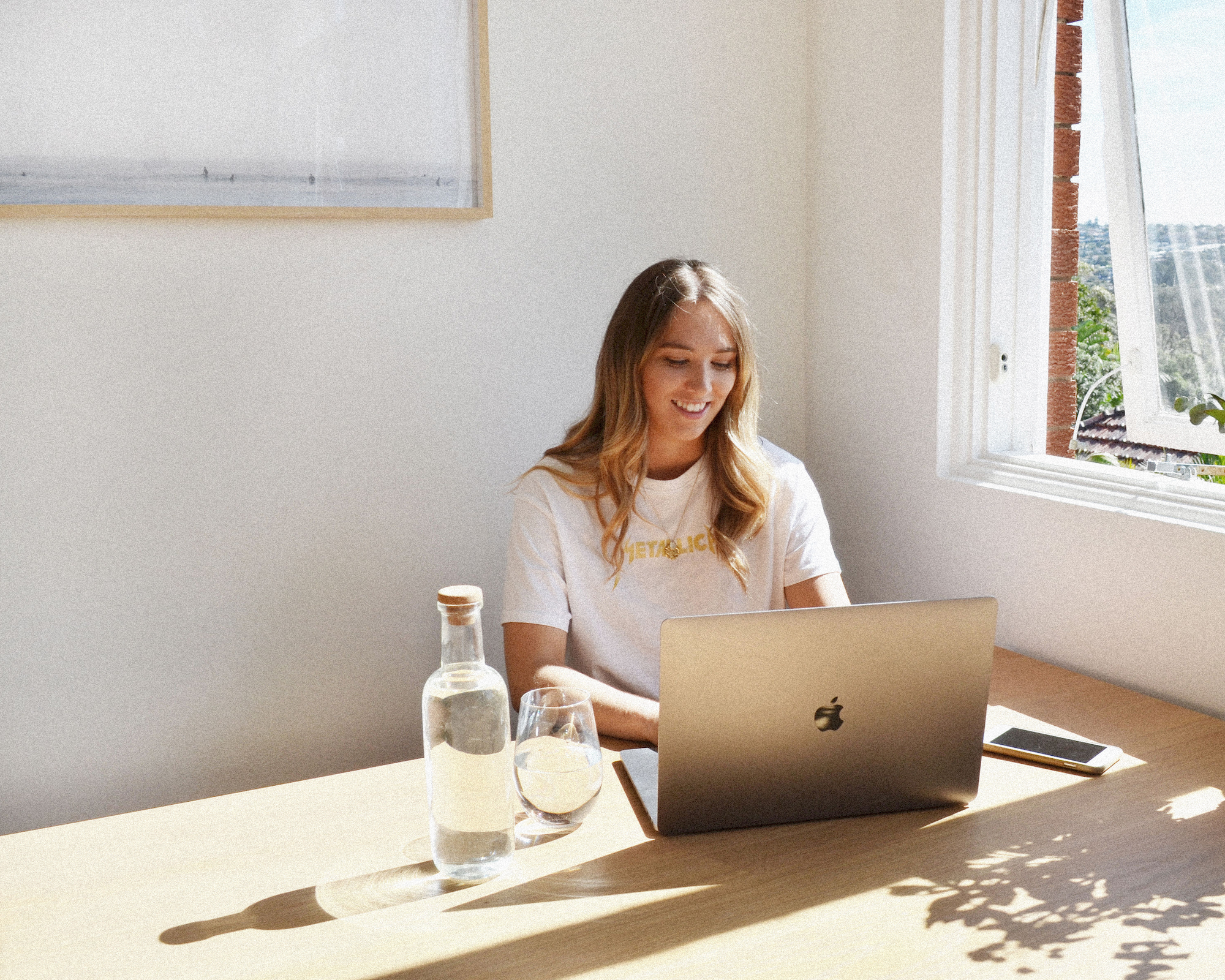 I am so grateful for Emma sharing her knowledge with us all. If you would like to follow her instagram, you can so here.