FREELANCE GRAPHIC DESIGNER
Do you follow someone on Instagram who's feed sparks joy, or is an instant breath of fresh air? Well for me, Eliza's Instagram is exactly that. I was instantly drawn to her feed because of how much colour and personality is shown. After talking to her over the last few weeks, it's clear that when she says she designs with purpose, she means it. Excited by the little things, Eliza loves to build a genuine connection with her clients, often working with people who share the same values as her.

In this interview, Eliza openly speaks about her redundancy, sparking a much-needed conversation many of us avoid. I have absolutely loved speaking with her and once you read this interview you will know exactly why. She is honest, excitable and so passionate about her design work.
For anyone who may not follow you, how would you best describe your design style?
It's only really been within the last 12 months that I have found my style and have been comfortable with it. I was always in the mindset that as a Graphic Designer I must cater for everyone, but it's just not true. I love colour, I love being bold and I would say I'm a little bit rough around the edges. It took me a while to be ok with that. But I feel like now that I am surrendering, I am doing my best work and I am also attracting clients who love that about me too! It's a nice feeling.
I would love to know more about the type of work that you L O V E to do. What type of work that gets you most excited?!
I am very passionate about doing good for people and the planet personally but also as much as I can through the work that I do. Aligning with clients who share the same values is important to me. Advocating for change may be the thing that drives their business, or it could be that their business gives back in some way that's a little more behind the scenes.
I also just get very excited by the simple things. When a potential client is talking to me about their amazing new idea and all I can see is this little sparkle in their eye and hear the enthusiasm in their voice, that's really what gets me going. I love that I can take someone's humble little idea and help then turn it into reality.
You have been active in the industry for a couple of years now, how have you found it so far? Did you find it hard to find your feet or have any roadblocks as a junior in what is a competitive industry?
I think everyone has some hurdles to jump over at the beginning and throughout. I started by doing logos for friends for like $100 while I was still at uni. This was great, but I knew that when I finished my studies I wanted to work full time somewhere. I didn't care where, I was just super eager to work and get my foot in the door! It took countless job applications and around 3–4 months to land a full-time gig in an agency after uni. It was a pretty exhausting process but I was ecstatic once I finally landed that first job! I got some great experience there but was made redundant after about 15 months which was a massive blow. Luckily I was picked up for an in-house role not long after and was there up until recently.
Alongside these full-time roles, I've continued freelancing at night time and on the weekends to build up my style and connections. I think it's always going to take time and a few challenges to find your feet, but when you finally get there, it changes things astronomically. I think because I am finally surrendering to being my true self, clients can see that—I've had more freelance clients this year than ever, it's really exciting!
Speaking of challenges, 2020 has thrown the biggest curveball at almost everybody I know. How have you dealt with all the changes and curveballs of the pandemic? Did your work slow down for the initial months of COVID?
Adapting to life in lockdown was definitely difficult at the beginning; slowly watching plans for the foreseeable future and life as we know it, slip away. Also, not knowing the next time I will see my family, who live in Queensland, has probably been the most difficult for me.
I've felt exhausted for probably most of my adult life because of the rushing we tend to get wound up in, so I've appreciated this forced time to slow down and not having to be anywhere or make plans. As an introvert, slowing down and being by myself is when I recharge. I have been able to spend time recharging by being creative just for fun, with no real outcome and away from my computer screen. I've picked up the paintbrush for the first time since high school and learnt how to make polymer clay earrings.
Being in lockdown has given me some great breathing room to feel inspired again. And it must show on the outside, because I have never taken on more new clients than during this time! As much as the prospect of work drying up was very real at the beginning, I think lots of businesses realised that now is the time to pivot and figure out new ways of servicing their customers or they'll get left behind. As a designer, I'm one of the people that can help them do that.
Being made redundant is common for a lot of professions, but it isn't something that is discussed often. Individuals, especially in the current climate, need to remember that they are not the reason that their job was made redundant. What was your initial reaction to being made redundant, did your self-confidence take a hit at all?
My first redundancy definitely came as a shock and hit my confidence, it's hard not to take it personally, even though deep down you know it's not personal. I was terrified to be looking for a job again so early in my career because I knew how difficult it was to get my foot in the door initially. However, I had to turn that mindset around pretty quickly, otherwise you just end up in a panicked state, unable to do anything!
When my first redundancy happened, I was already running
@lizedesigns
on Instagram where I was posting personal projects and also freelance work. My next employer found me on there and I landed a job in a matter of weeks. This situation is quite rare and I understand that it's not that simple for everyone, but without putting my work out there I wouldn't have landed that job. I think it's really important to keep doing personal projects and putting them out there for people to see. You never know who might be watching!
My most recent redundancy was also a shock, but much more manageable given I'd already experienced it once before. Also knowing there is extra financial support from the government at the moment and I'm not the only one going through it with the current climate has been reassuring. I have a beautiful partner, two fur babies and an amazing network of family and friends to lean on. So, if anyone else is going through a redundancy, or any other hardship right now, this is your reminder to reach out to your loved ones and to ask for help if you need it. Times are tough and we are all there to look out for one another.
I find that students aren't often exposed to setting up freelance business' when studying. What are your top tips to students who are wanting to set up a freelance business?
Honestly, I'm still figuring it out as I go! I don't know if it's still like this, but when I was at uni, the ideal job was in a cool creative studio. I don't think freelancing was ever really talked about as a legitimate option. One of, if not the best thing I could have done when I was starting out, was finding a mentor.
Mirella, the founder of Womentor, mentored me after I had been working for about a year. We clicked on multiple levels, both personally, professionally and our values really aligned, which I found was important. I was so grateful for my time with her as she gave me so many tips on what to charge, how to streamline processes, dealing with clients and client feedback, working on self-confidence and so much more.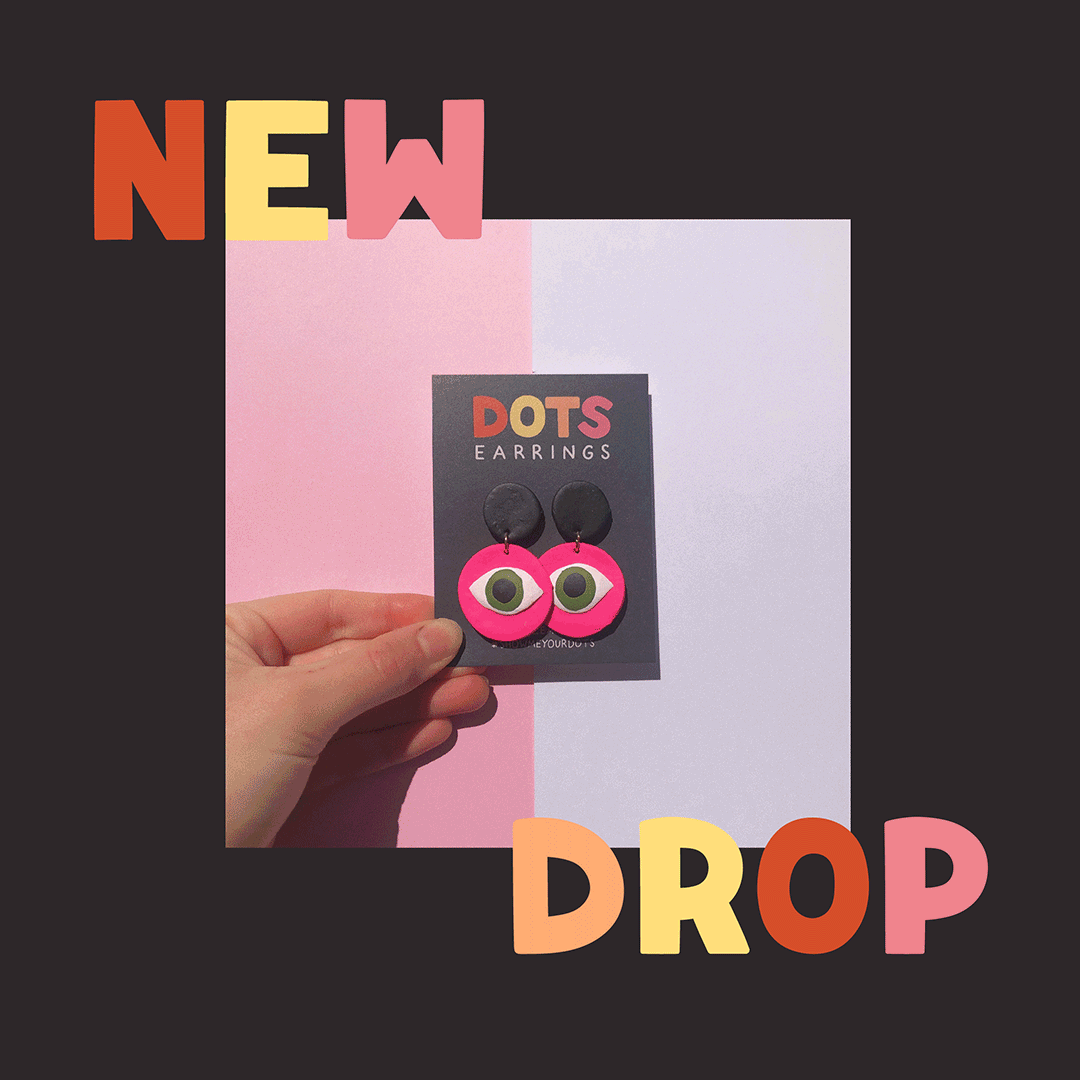 When you're feeling lost or out of inspiration, what do you do to get yourself out of a negative mindset?
Sometimes you just need to step away from the screen. That might be to do some sketches, rip up old magazines, pick up a paintbrush or something else with your hands. Or it could be to escape work altogether and make a cuppa or to go for a walk around the block to get some fresh air. I often find that breaking up the screen/productivity time is hugely beneficial to reset and feel refreshed. But, some days I'm honestly just not in the groove, and that's ok. Sometimes it's better to go "ok, today's not my day" and move on to another task, or completely switch off for the day, than to try and push it and end up frustrated or just totally unproductive. I still find that difficult, but I'm working on it.
Looking into the future, what do you hope to accomplish? Do you see yourself being a designer for a long time, or do you hope to explore other passions?
When I was a kid all I wanted to be when I grew up was a zookeeper. I think I'll always be doing something creative in some way but doing something with animals is definitely my back up career. But, if I were to continue on with design as a career long term, I would love to either run a small creative studio or continue freelancing in my home studio with 12 dogs hehe.
A massive thank you to Eliza for being so open and honest about her time in the design industry thus far. To follow Eliza you can so do by follow her on Instagram here.