DESIGNER & LETTERING ARTIST
This interview has been in the works for quite some time now, and I am so excited to finally share with you a little of Alec's expertise. After graduating in the UK, his very first design gig was at Jones Knowles Ritchie where he built an extensive background in brand and packaging. From there, in pursuit of following his lettering art dreams, he now works with clients and studios all over the world, bringing their typographic visions to life.

I first discovered Alec on Instagram when the 2020 36 Days of Type was just starting. I wasn't the only one who loved his entries (his work is a textural dream) as the program's sponsor, Adobe, recently named him as one of their 6 winners. In this interview, Alec generously shares with us a wealth of knowledge, providing insights into client relationships and words of encouragement for any creative who is wanting to dabble in something new. I hope this interview provides you with some inspiration to start something new, or, give you the confidence to keep pursuing a creative medium.
You previously worked at Jones Knowles Ritchie, and as a result have gained an extensive background in branding and packaging. Can you tell us a little bit about your experience in the creative industry thus far? Any particular moment/s that were pivotal points of time in your career?
Before I took the big leap into lettering art, my experience of the creative industry was essentially one as a designer at Jones Knowles Ritchie – which is a pretty ace experience to have in my opinion. It was an amazing first job to land out of University, and over the years I learnt so much about creative-thinking, craft and all the other magic that goes into creating the great work that they do.

The biggest pivotal point in my career has got to be deciding to chase my lettering art dream. I'd learnt so much about myself at JKR, but the main thing I learnt was that I REALLY liked type. I'd also been lettering on the side for a few years at this point and some of the jobs I was starting to get in were quite exciting, so it felt like the right time.

Before you worked at JKR, was doing large scale branding and packaging products on your radar at all? Or was it something that you were interested in so felt it was natural to work there?
Not particularly, I'd only just left University and all I was looking for at the time was creative work and good people—JKR has lots of both, so I landed on my feet. I remember there being a stigma among students at the time that if you took a job at a big agency you'd just be a cog in a corporate design machine. I can't speak for the other big agencies, but I certainly never experienced this. The balance of both big & small brands was one of the greatest things about working at JKR. They each come with their own set of challenges and rewards, and I think learning how to work on both will make you a much better designer.
At my university, although we were marked heavily on your typographic skills, we only ever really had one opportunity to design a typeface, or experiment with manipulating type due to the briefs. I feel that as a result, if I were to try and design a typeface now, I would have no idea where to start! When did you first start to develop and refine your skills in typography and lettering art?
I've been interested in typography since university – where we learnt the importance of choosing the right typeface for the job, but it wasn't until I got the chance to design a typeface at JKR under the mentorship of Bob Celiz & Ian Ritchie (both very experienced and inspiring typographers) that I started designing my own type.

The first stuff I did wasn't great, but it was so helpful to have people there to tell me why it wasn't. I still remember it blowing my mind to find out that an O shouldn't necessarily be a perfect circle! After a few years of this, I set up my Instagram account and got my work out into the world. This was a great way to connect with other designers and learn from more people who were better than me and refine my skills even further still.

Can you explain a bit about the process of lettering art?
In many ways, my process for lettering is the same as the process I'd go through when designing anything. I always start by asking myself a few key questions; Why am I creating this? Who's it aimed at? What am I trying to achieve with it? What's the most efficient way of approaching this job? It's easy to skip this thinking stage and just jump into designing stuff without standing back and thinking. But I find that approach to be much less efficient and can often lead to a more generic and subjective outcome – rather than work with substance that answers the brief creatively and originally.

Once I've got my head in the right space, and know what I'm trying to achieve, it's all about sketching and experimentation. Websites like Pinterest and Behance are amazing tools, but I find that it's way too easy to be influenced by existing work (even if you're trying not to be), and if you're trying to create something bespoke, fresh and interesting then it's better to start with a pencil, paper and your own brain.

The next stage is all about developing any sketches that show promise. By doing a quick coloured-up digital sketch on Procreate or Illustrator it becomes clearer if those initial sketches are going to work. 'Quick' is the keyword here, because it's way too easy to lose hours of time tweaking anchor points and not getting anywhere. This is also a great point to start playing with colour, shading, layout etc iloosely without anything being too final.

After this process of narrowing down options and building up what's left, hopefully there'll be a stand-out design that I'm happy with. At this point, it's finally time to get into crafting. This involves going over the piece with a fine-tooth comb and making sure all the curves are flowing, colours are popping and any textures or additional rendering is as smooth as possible.

The final step—which has improved my work countless times, is to give yourself time away from your finished design. Whether that's just leaving it for the day and coming back with fresh eyes in the morning, or even just doing something else for an hour or so, I guarantee you'll be able to see mistakes, make final decisions, or even just confirm that you've nailed it with much more confidence and conviction.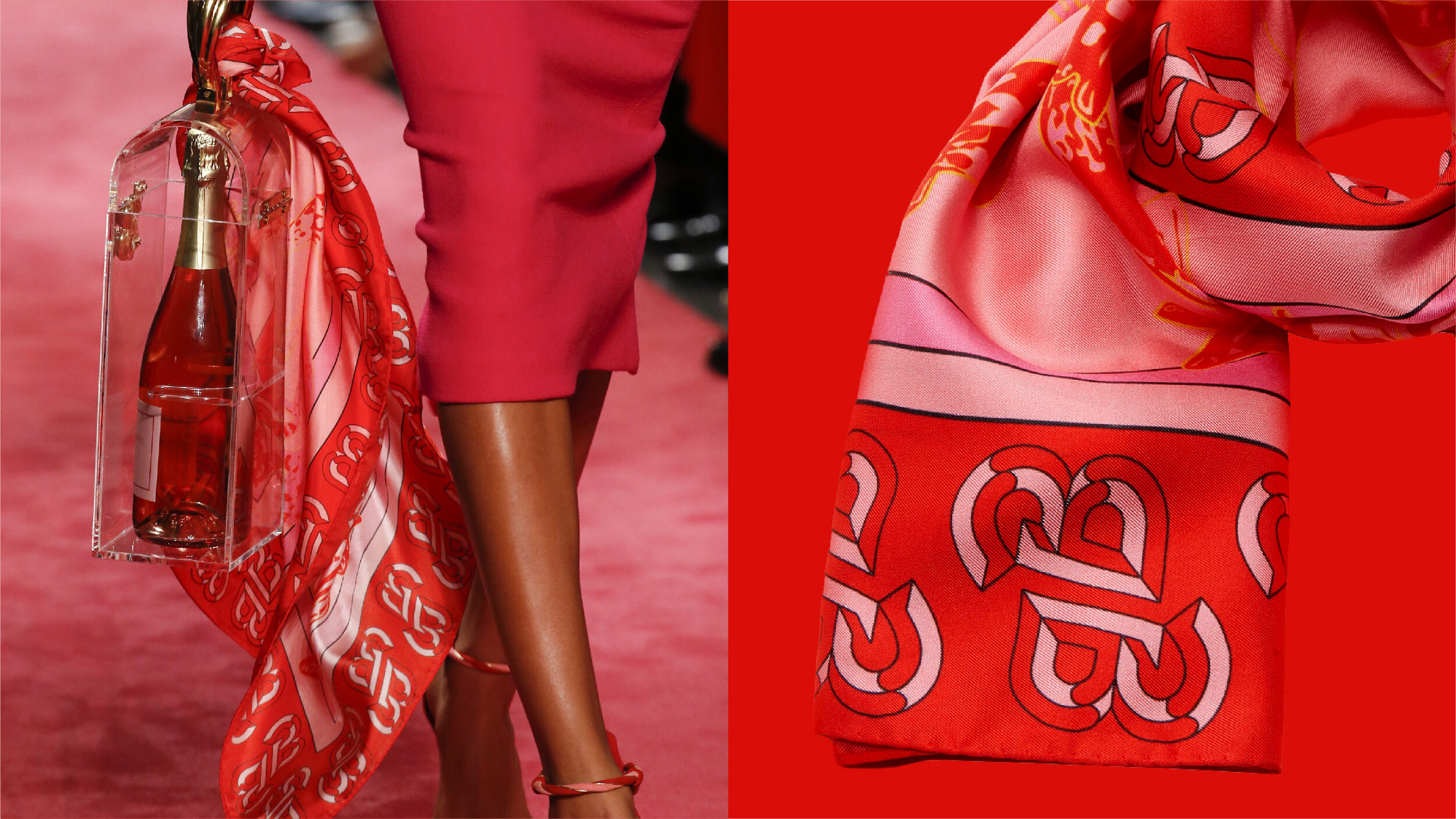 When working with clients to develop custom typography and lettering, what can some of the challenges be in the process? Does the process, in general, differ at all from client to client?
All clients are different – as are all briefs - and so it's important to be able to flex the way you work to best suit the job at hand. I find that it's often the case that budgets and timelines are tight, so a constant challenge is creating work that both answers the brief and meets your creative standards, all whilst working against the clock. It's a massive cliche, but time really is money, which is why working efficiently is so important when you're doing this for a job.

Another challenge I found when I started lettering was how to deliver creative work to clients that aren't necessarily creatively minded. Ultimately a client isn't going to give the go-ahead on something unless they believe in it themselves, and so I've found it much better to keep them involved from an early stage – taking them on the journey, rather than leaving them in the dark until a high-pressured reveal of what they've paid for at the end! This method also helps to manage their expectations going forward, so they understand the time and craft that goes into this kind of work.

I first discovered you on IG by seeing some of your 36 days of type submissions. What was your reasoning for participating in this year?
This is my 4th year I've taken part, and I'd decided that I wasn't going to participate this time because I was so busy setting up in Amsterdam when they announced the dates. But on the second day when all the Bs started appearing, I remembered just how much I love the challenge and caught up! As usual, I was very glad I did get involved.
The reason I love the 36 Days challenge is because it brings together an amazing community and provides designers with a great opportunity to experiment and push their own stuff. In the design industry, it's quite easy to end up in a bit of a cycle of doing the same kind of work over and over again. This isn't a problem if you're doing what you love, but I've always loved having lots of variation in the kind of work I do. The reason it's so easy to end up in one of these cycles is because people will often ask you to do something that they've seen you can do well already. 36 Days has a simple brief that everyone can understand, this makes it the perfect platform to show off what you can do and break that cycle.
Your submission this year incorporated a lot of geometric shapes, texture and use of shadow to create depth and 3D elements, how did you come up with each letter/number? Did you have a game plan in your head or just wing it each day?
I've been playing around with that style for a couple of years now, it started with my geometric ampersand, and every now and then I'd do another piece in the same way. I was always super happy with the results, but was always looking for an opportunity to develop it further and explore what I could do with it. As I mentioned, 36 days is the perfect platform for doing this, so I got to it.
As for having a game plan… 36 days is a lot of days, and those of you who've done the full challenge will know how long that is to keep going for! For the first couple of years that I took part my game plan was to do a different graphic style every day, which was a challenge in itself. I was generally happy with the individual letters, but I was always dissatisfied with the fact that my finished alphabets didn't look like a cohesive set. As I mentioned, I like to have variation in my work so equally I didn't want to be too strict on myself. By choosing a colour palette, textured finish, and scale for my letters gave me enough wriggle room to do something different every day and still end up with something that fell like a set at the end.
For anyone wanting to enhance their typographic/lettering skills, what would you recommend for them to do? Would fun challenges like the 36 days of type for a good starting place?
36 Days of type is an excellent project to get involved with, you'll learn a lot and it's a brilliant opportunity to get advice from other creatives on your work. But if you're interested in designing type, then my main advice would be to just start doing it—it doesn't have to be part of a big project, or serve some higher purpose. I always like to practice by lettering phrases that I hear people say, as it gives you a feeling to design to.

Also, it's important not to be too hard on yourself. No one is an amazing typographer from day one, and you have to put the hours in before you can be, that's just the truth of it. However, if you're enjoying what you're doing and where you're heading, those hours will fly by.